About Us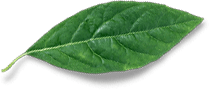 About Harxin
Harxin Corporation has been operating more than 20 years in New Zealand. We act as importer and distributor of food service hygiene and packaging products, Living paper and industrial consumables.
As importer: We not only import goods for our own distribution but also act as an import agency for other importers and distributors. We also function as an indent agent for larger local clients. Through careful research and development of s
trong business relationships, we have become the sole importing agents in New Zealand of some high profile, top quality Chinese manufacturers, such as:
Full lines of Pharmaceutial and Honey packing Bottle
CAMAT® Brand Adhesive Tape
TRANLIN®Wheat Straw Household Paper
Naturall®Bamboo Household Paper
HARXIN brand vinyl gloves
HARXIN brand nitrile gloves
Silica Gel
Plastic products - bags, sheets, wrapping film
Disposable products –crimp cap, sleeve cover, shoes cover, surgical mask
As distributor: We not only guarantee to help you reduce your company costs giving your company the opportunity to save and grow, but also provides great service to our customers.
Frequently Asked Question!
What is your cancellation policy?
Our "no questions asked" cancellation policy allows you to cancel your order with us:
Before the Products are delivered to you; or
Within 7 working days of receiving the Products.
Please refer to our Terms and Conditions relating to cancellations and returns.
I would like to change my order. What should I do?
If you would like to amend your order, please contact us at [email protected]