Harxin- Your sought-after wholesale supplier in New Zealand
Looking for a New Zealand-based partner who can act both as an importer and distributor of hygiene and industrial consumable products? Harxin is here to help you access the optimised supply chain. With over 20 years of experience, we can serve as your distributor and importer within the region. From packaging to pharmaceuticals to living paper products and disposable gloves in NZ, we've got you covered.
As our business partner, you can expect special wholesale prices and discounts. Plus, we offer family packages with substantial savings. From now on, you can stock up on paper towels and other home essentials at a fraction of what they are sold for at stores. Let's save together!
Shop for packing tape and other consumables
Whatever products you're about to fill your cart with, they all come with natural certification. We care about our customers and want them to use only human-friendly products.
We're committed to setting the lowest prices for pallet wrap, living papers and other consumable products from leading Chinese manufacturers. And we vouch for unparalleled customer service, no matter how big or small your order is.
Do you have any questions? Feel free to contact us!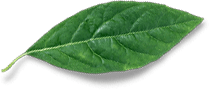 Living Paper Products
Our household paper products
New Products
Parmaceuticals Products
Unique Packing Styles
Our packing products
Click the button to download products categories
Try our products, go to view products information
Hygiene & Packaging Solutions

Telling your story of using our products
Every customer got their own story
You will be surprised to know that glass bottles NZ and containers are a great option to store dry foods. Some popular …