When it comes to packaging any sort, one of the most important requirements has to be packing tape. Packing tape is used by businesses to wrap and seal items either for storage or during shipment. Nowadays, there are various types of packing tapes available in the market. They all differ in thickness, material, width, strength, and more. This is the reason you must be careful in selecting the right type of packing tape for your business.
A wrong decision could cause a lot of problems for your business. It could lead to a huge delay in fulfilling deliverables and can result in inconvenience for both customers and employees.
Packing tape may seem like an unimportant thing, but the reality is that it has a great impact on a business's productivity. For many people, packing tape doesn't do much work. It just connects two pieces together, keeps boxes closed, and seals the edges etc. This is why the majority of individuals end up buying the cheapest packing tape.
Listed below are some of the essential factors that you must keep in mind before purchasing packing tape. They will help you make well-informed decisions.
What Can You Use Packing Tape For?
The first thing you must consider is what you are using the packing tape for. Do you have to deliver a product to a customer? Are you planning to move your business? There are certain types of cardboard box materials that work well with a specific type of packing tape. In case you are moving your business to a new location, it is best to use packing tape that will hold its strength throughout the moving process. If you are sending a product to a customer, opt for a strong tape that ensures your customer's product safety.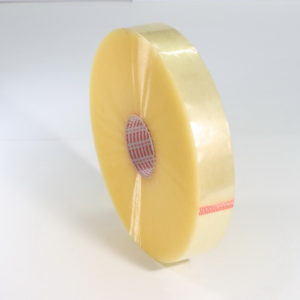 Which Packing Material Are You Using?
Some companies use plastic bins while others go for cardboard boxes. Depending on the type of packing material your business normally uses, try to pair it with the packing tape that will work well with the material. For instance, duct tape doesn't stick well on a cardboard box. Plus, there are various tapes that leave a stubborn, nasty residue on the packing materials. Avoid using such tape and go for the ones that are easy to remove and will protect your products.
Presentation Is Everything
When sending a product to a customer, take care of the presentation. Using a packing tape that will either leave a residue or get easily tangled is a big no. It is best to use high-quality clear packing tape that will not hide your logo and give your products a clean look.
Temperature resistance
Keep in mind the temperatures your packing tape and boxes will endure during the transit process. Contemplate how your products will be stored and transported. Various environmental factors can affect your tape so select the one that will not get sticky when exposed to humidity.